30 Weird shoes: crazy design, shapes and materials
Weird shoes will strike the richest imagination with unusual shapes, designs ans materials. In some shoes you can walk, others seem even impossible to wear. Fashion today is searching for the most uncommon trends and ways to express yourself. The more crazy the idea seems the more chances it has to become viral among the publish and fashion-concerned people. Do you like such out-of-common sense items? Then here is a collection of the most unconventional footwear. Want to get one? Then you should know, contemporary fashion is capricious and does not include the notion of comfort.
With these grass shoes you will feel relaxed all the time. Your personal lawn is always with you.

If you are fond of diving, these swim fin shoes are must have for you.

Skinny pants shoes are designed, probably, for those who often forget to wear shoes after dressing up. If you spend hours choosing shoes matching your dress, just try this 2 in 1: jeans cum shoes.

Next is an example of economy shoes made from card board. Whenever you feel need for new shoes, just fold the card board according to your feet, paint in the colour you like and wear. Cheap and practical.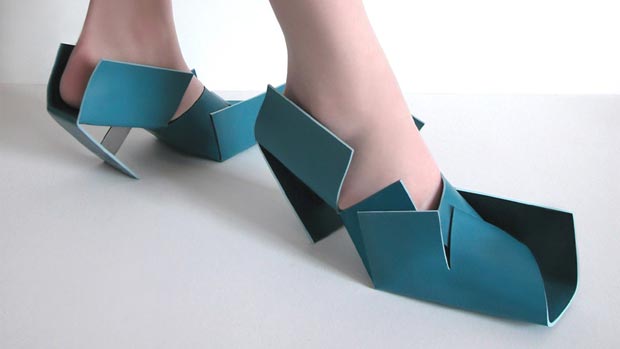 Compete with alligators wearing these sneakers. In fact, any of your old sneakers would look like these ones at the end of their life.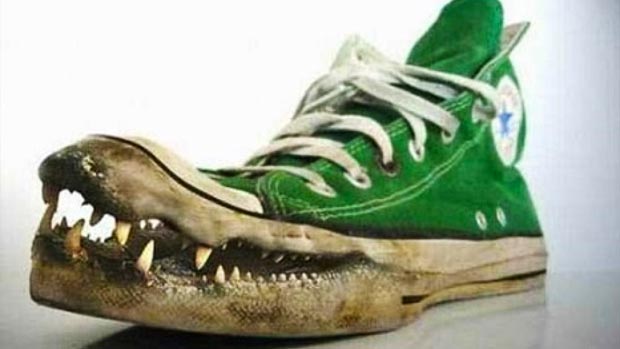 Gadget shoes
Free your hands. All the gadgets you need are inbuilt into your shoes. Take a morning walk or run playing your favourite music in your sneakers.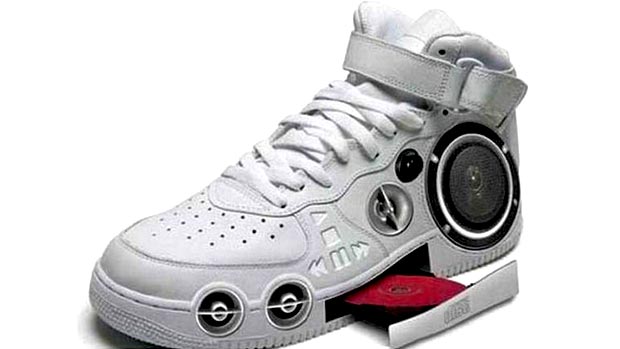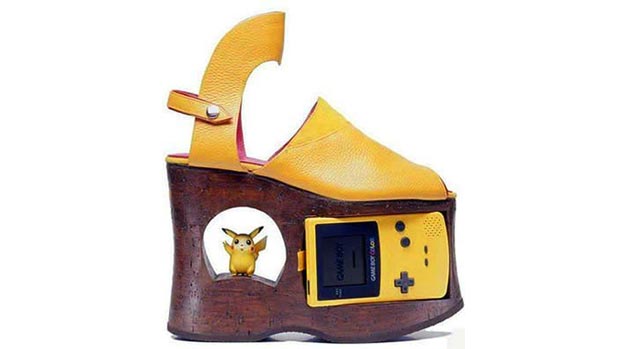 Comments