The Martian (2015) Movie HD Wallpapers
The Martian HD wallpapers are related to the recently released (in October 2015)  sci-fi movie "The Martian" directed by Ridley Scott and starring Matt Damon. The film plot is based on the novel "The Martian"written by Andy Weir in 2001. It was turned into a screenplay by Drew Goddard.
The premiere of "The Martian" took place at the 2015 Toronto International Film Festival on September 1st, 2015. The first lucky country where the film was released was the UK. The first public screening was held on September 30th, 2015. US cinema goers got the chance to watch the new sci-fi on October 2, 2015.
Critics highly appreciated the work made by the film makers, including the efforts of the director, screenplay writer, key and supporting actor and the overall impression of the movie. IMDd assigned to "The Martian" 8.3 out of 10 points,  Rotten Tomatoes gave 93% out of 100%, and Metacritics – 81% out of 100%.
"The Martian" synopsis
The spaceship with astronauts on the board is sent for mission to the planet Mars. Eventually when the Martian storm hits the spaceship, the crew members notice that one astronaut named Mark Watney (Matt Damon) is missing. They presume the man is dead and urgently return back to the Earth, having left Mark alone on the hostile plabet.
The man has nothing to do but fight for his life and make his way back to his planet. Having examined recent photos from the Red Planet, NASA engineers also find out that mark is survived after the storm. They work hard trying to rescue their friend from the dangerous place.
"The Martian" HD wallpapers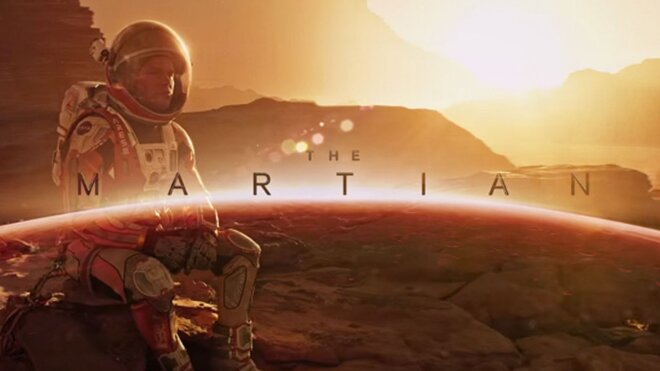 Comments