Second 7.3-M Earthquake Strikes Nepal and its Neighbours on 12th May 2015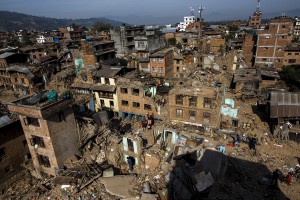 Another major earthquake of the magnitude 7.3 stroke  Nepal and its neighbouring countries – India, China and Bangladesh at 12.36 pm (local time) on Tuesday, 12th May 2015. The Government authorities informed media that 68 people had died, over 1100 had got injuries of different severity type.
After the huge shake at 12.36 pm, there were detected at least six following earthquakes of lower intensity. In half an hour after the major  earth convulsion, the following shake was marked with the magnitude 6.3. Earthquakes were felt in India's capital Delhi, in Varanasi and other northern areas, as well as in China and Bangladesh.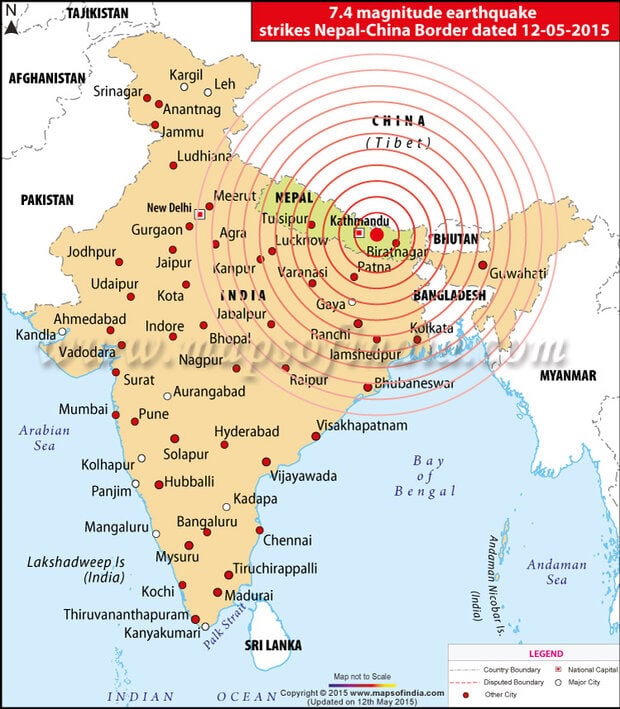 The epicenter of the fresh earthquake of 12th May 2015 in Nepal was located 80 km to the east from Kathmandu, 68 km away from the town of Namche Bazaar which is situated near Mount Everest,  at a depth of 18,4 km. After this second earthquakes there are no news from Kathmandu of new destruction that it caused in the nearby town.
Just before, on 25th April 2015 Nepal suffered from the 7.8-magnitude earthquake which left homeless almost 500 thousand citizens of Nepal. The major injured city was the capital – Kathmandu. Friendly countries including India, China, Russia – sent there their emergency forces for rescue campaigns. Volunteers also joined to help the people of Nepal to recover from this nature's disaster.
[nggallery id=51]
Comments