Bollywood kickstart of IGCL in Kashi
VARANASI: The much-awaited Indian Gramin Cricket League (IGCL) started with great fanfare at Dr. Sampurnand Stadium in Sigra on Wednesday, October 28, 2015. The presence of  such stars as Zayed Khan, Shamita Shetty, Shweta Pandit, Toshi and Sharib Sabri added seven stars to the event.
Inaugurating the event, MP from Badaun Dharmedra Yadav boosted the morale of all the 32 teams participating in the event from Eastern Uttar Pradesh followed by encouraging words by IGCL chairman Anurag Bhadauria. They said that the rural areas had large number of talents budding in it. "This platform will help them in grow as a cricketer," they added .
Later on, actor Zayed Khan stepped up the dais and greeted the Kashites.
The players are getting great opportunity with IGCL. I want to see over a dozen of players playing in IPL and further in future. In the present time, there is huge competition in every field. But those, who will work hard, will achieve the success. You have talent and you have the platform. Utilize the platform to show your talent.
The crowd went out of control with the appearance of actress Shamita Shetty. Greeting the crowd with 'Namastey, Banaras', the second runner up of the last season of Jhalak Dikhla Jaa, Shamita Shetty ruled over the heart of everyone. She looked at it as an opportunity for the budding talent in rural and remote areas.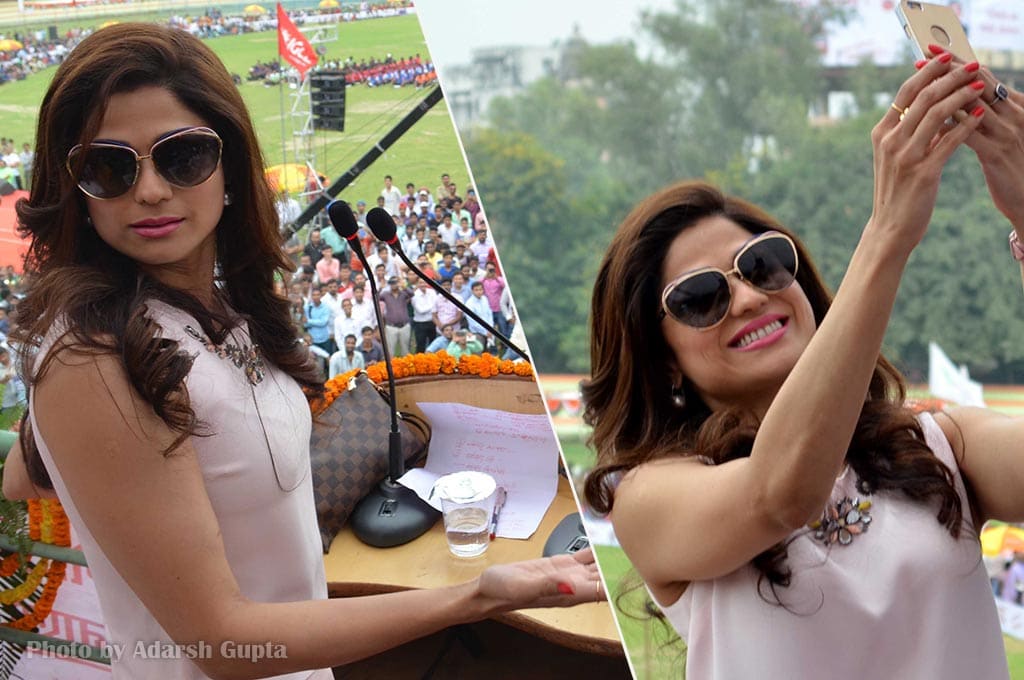 IGCL is providing a huge platform to the young generation who have passion for cricket. Such event should be carry on at regular basis to unveil the hidden talents in our rural areas, said Shamita.
During the opening ceremony, singer duo Toshi and Sharib Sabri mesmerized the audience with the latest bollywood tracks. The singers enthralled the thousand plus crowd present on the field with the songs like 'Main Tenu Samjhawan Ki' and 'Tera Hone Laga Hu'. The audience enjoyed dancing on the floor under such tracks as 'Saturday Saturday' and 'Sharaabi'. The crowded field was filled with hooting when RJ Gaurav and RJ Shreya invited beautiful Shweta Pandit on the stage. Started with 'You're My Love' the young singer received huge applause by the crowd on every song. With the songs like 'Chitiya Kalaiya' and 'Baby Doll Main Sone Di' she completed the task of winning the hearts of the city folks in Varanasi.
Comments