15 deilcious Indian non-spicy dishes. Try them all!
Indian cuisine is famous for its spices that transform any ordinary product into a delicious dish. However, some people are not able to bear spicy hot food. For them India offers a variety of non-spicy yet dilicious dishes. Here is our list of 15 most yummy types of food which include main courses as well as desserts and snacks.
Dahi bhaat
Dahi bhaat is a South Indian dish. Dahi is "curd" or "yogurt", and bhaat is "rice". So it is as simple as rice with curd. Unusual combination, isn't it? But go for it. The plain taste of rice and yogurt is finely decoraed with different additional ingredients such as dry fruit, fried ginger with curry leaves and carrot, chopped cucumber etc.
Dahi puri
Dahi puri is pani puri (also known as golgappa) with dahi without water. It is a famous Indian snack and street food. Pani puri are small crispy balls which have to be eaten as soon as they are stuffed with dahi. With a finger you make a hole in a pani puri and put inside dahi. Then take whole pani puri in your mouth and crack it inside.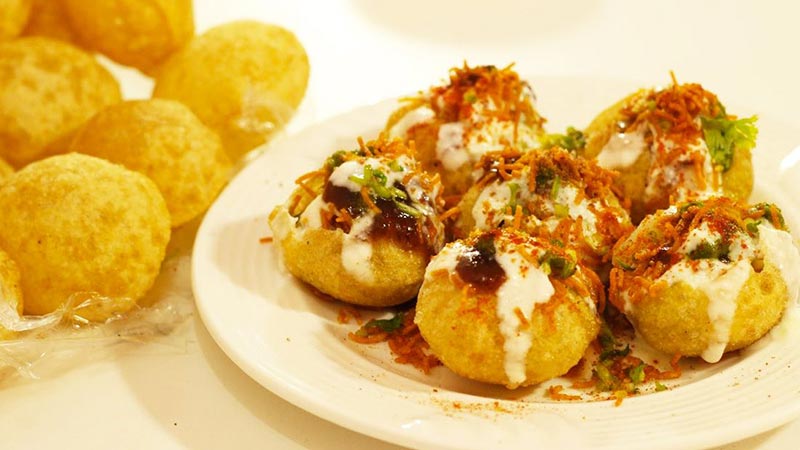 Dahi vada
This dish also belongs to South Indian cuisine. Vada is a deep-fried bun with a hole in the middle. It is made of ground lentils. Dahi vada is served in yoghurt sauce as dessert. It is more a sweet dish and totally non-spicy.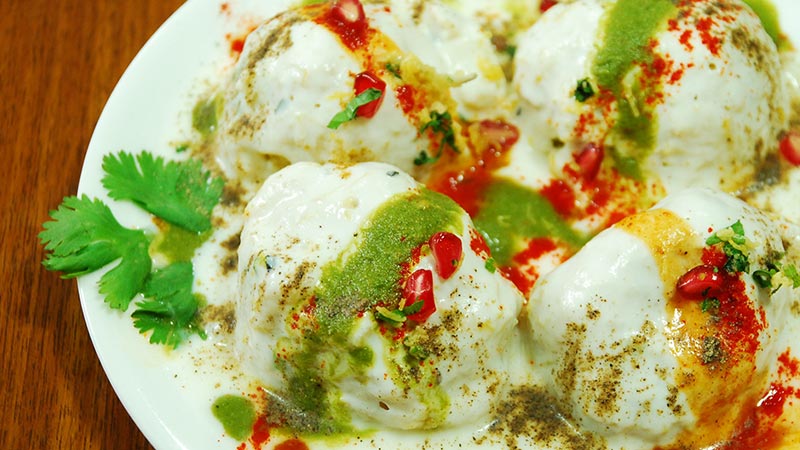 Dal makhani
This non-spicy dish can be served as a sauce for rice or as main course with chapatti (roti).  Dal makhani is made of black lentil, red kidney beans, cream and butter. The dish origintes from the Indian state of Punjab.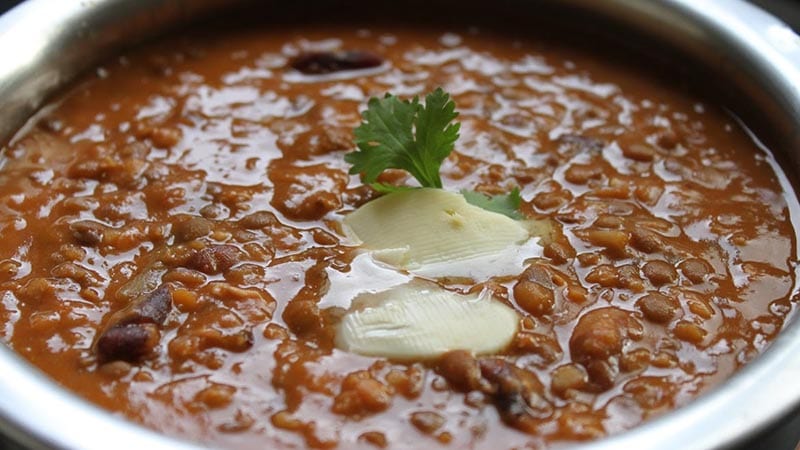 Dhokla
Dhokla is a Gujarati dish made with fermented batter prepared from besan (chickpea flour) and rice flour. It can be served as main course as well as snack or side dish. Dhokla makes a good combination with curd. Containing high fiber, this non-spicy food can be included in the diabetes diet.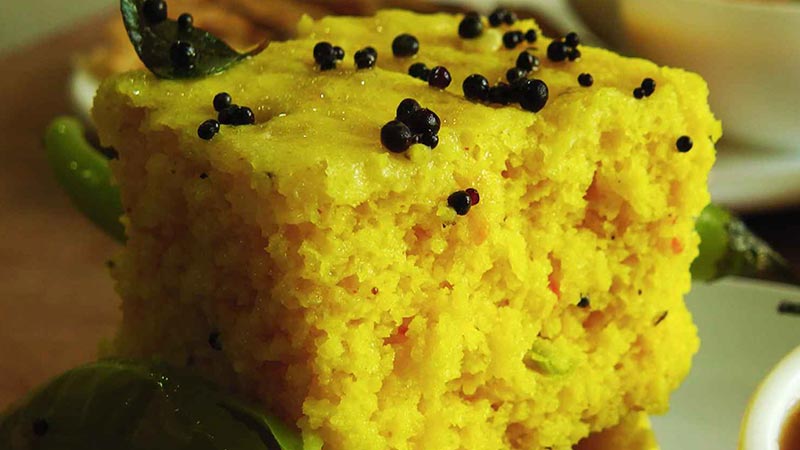 Halwa
India offers a wide range of halwa. Here you can find from the most common semolina-and-ghee halwa with dry fruit to carrot nd pumpkin halwa. Being a sweet dish, halwa takes its place in a list of favourite Indian desserts.
Idli
Idli themselves make a totally non-spicy and healthy dish. They are made of batter main ingredients of which are plain rice and fermented black lentils. The batter is put in special forms and then is steamed. Idli are served with different side "sauces" like dahi, coconut-and-almond chutney, and sambar (kind of vegetable soup). One idli contains just 39 calories and zero fat. Thus, if you are keeping on a diet this non-spicy dish is just what you need.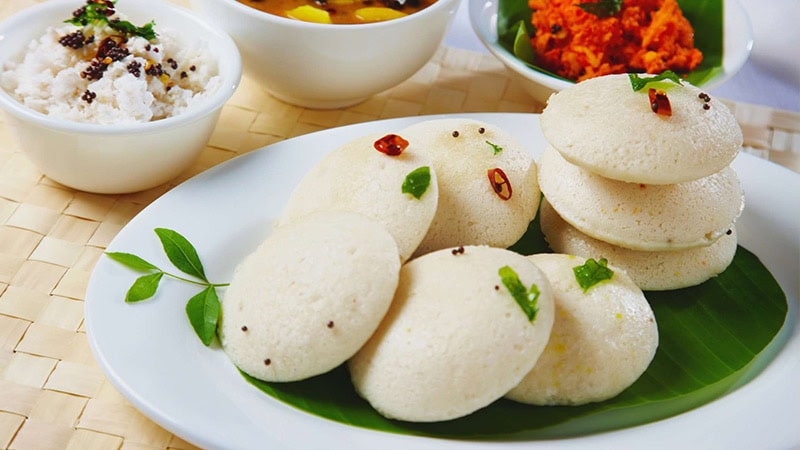 Kheer
This non-spicy meal is made of rice or vermicelli boiled in milk flavoured with dry fruit like almonds, raisins, cashews and spices like cardamon, saffron. Enjoy delicious kheer for dessert.
Khichdi / Khichri
Khichdi, or khichri is considered the most basic meal in Indian cuisine. This meal is 2-in-1. Rice and dal (lentils) are prepared in one pot, usually in  pressure cooker. Khichdi is served as first solid food for babies and recommended for ill people suffering from weakness.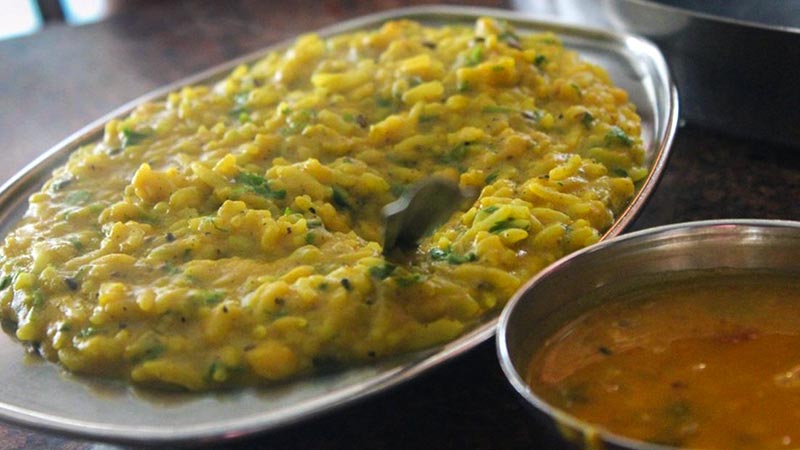 Malai kofta
Malai kofta is a popular non-spicy Indian dish. If you cannot stand the hotness of chili or red pepper powder on your tongue, then do not hesitate to have malai kofta for lunch. However, traditionally the meal is made for special occasions and served with roti (chapatti) or naan. Malai kofta consists of paneer balls floating in special creamy gravy (sauce).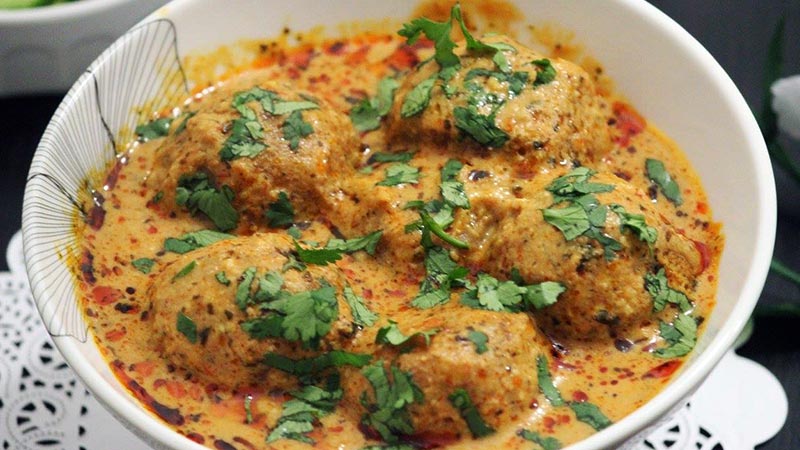 Palak paneer
Palak paneer is purely vegeterian and non-spicy dish originated from the Indian state of Punjab. Cubes of paneer are floating in thick spinach paste.  In some restaurants spinach is replaced by other green leaves like mustard or fenugreek leaves. Im this case the meal is called "Saag paneer". You can enjoy it accompanying with roti, naan or rice.
Sevai
Sevai is special rice vermicelli in milk. It is sweet non-spicy dish popular all over India especially in the southern states of Karnataka and Tamil Nadu.
Shahi paneer
Shahi paneer is cubes of paneer floating in thick creamy onion-and-tomato gravy. Shahi panner is best with roti or naan. This delicious non-spicy dish is frequent at different banquets and marriages.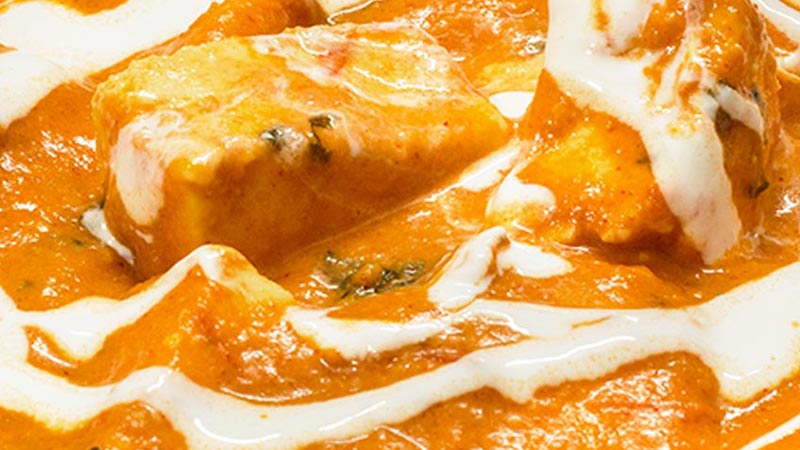 Tadka dal rice
Another vegeterian  non-spicy dish that you can have for lunch or dnner in India. Tadka is oil boiled with garlic and cumin seeds (zeera/jeera) and then added to dal when it is ready. Tadka gives a special taste and aroma to the whole dish. Tadka dal serves as gravy to rice. You can also have tadka dal with roti (chapatti) or naan.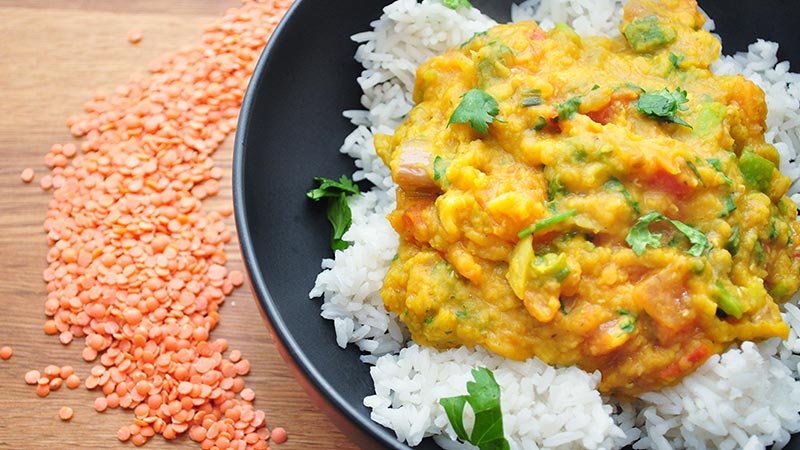 Vada (wada, bara)
Vada is a non-spicy non-sweet fried doughnut-shaped snack made of black gram flour (urad dal flour). It is a South Indian meal usualy served with sambar (kind of a vegetable soup) and coconut chutney (sauce). Vada floating in dahi is dahi vada.
WARNING: As Indians are great hot-spice lovers, sometimes you can find small chili pieces in vadas. So be careful and just take it out from your vada if you find green cirles inside. Otherwise your mouth will burn with chili hot.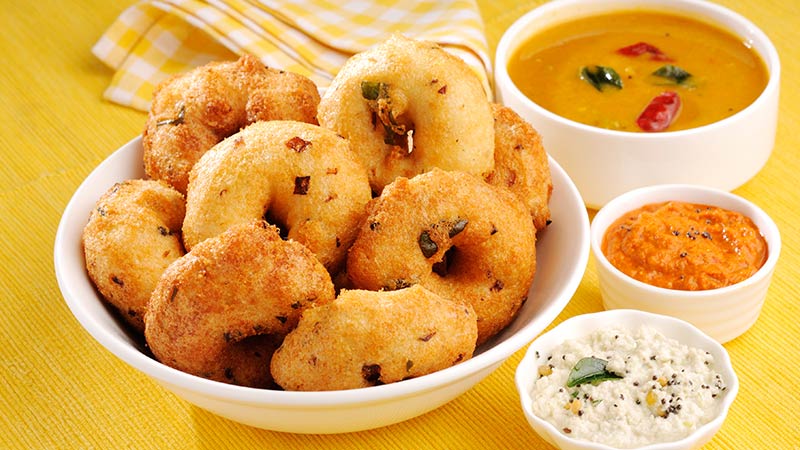 Comments