Watch: Newly married leave marriage palace in armored car
You've wanted to know what a Russian wedding is like? Well, this couple from the city of Smolensk is an outstanding example of the real Russian spirit.
To make their special day unforgettable the couple arrived at the wedding palace (marriage registration office) in an armored partrol car. The video featuring the newly bride getting in the military car  was published on YouTube by the local portal "Rabochy Put". Regardless her tafety wedding dress the bride manages to get in the armored car through its hatch.
The owner of the military car remains unknown. However, one can notice the govrnment license plate on the car on the photos leaked to Internet.
According to "Rabochy Put", the couple had to pay fine of 1500 roubles (around $25) for the illegal parking of their unusual wedding vehicle.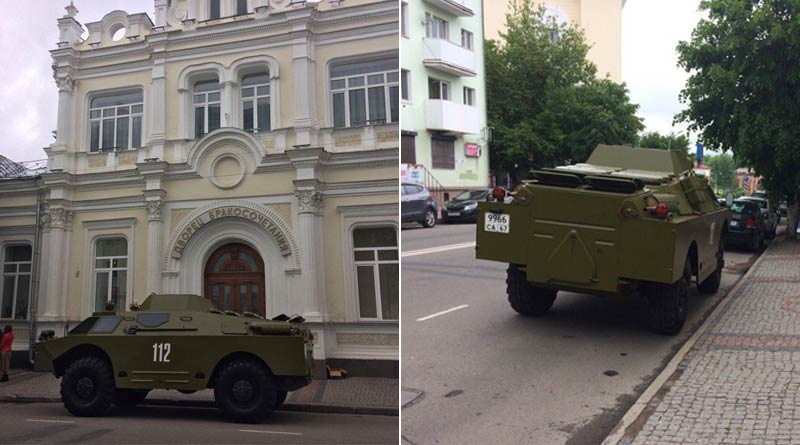 Comments