Tokyo's Airport Turns into a Cardboard Box Hotel
The government authorities of Japan have turned Tokyo's Narita International Airport into a carbdoard box hotel. International passenger have to stay here until they get their conronavirus test results. The photos of the airport "waiting room" furnished with cardboard beds appeared on Twitter and Instagram.
Despite that Japan, like many other countries, self-isolated having closed its borders for internaitonal tourists, relieving and diplomatic flights and still arriving to the airport from all over the world. And in the current situation every traveller has to undergo a test. Normally, the results are ready in  hours. However, due to a huge flow of people delays happen. Many passengers are spending one to two days in an impromptu cardboard hotel which is organized in the baggage claim area.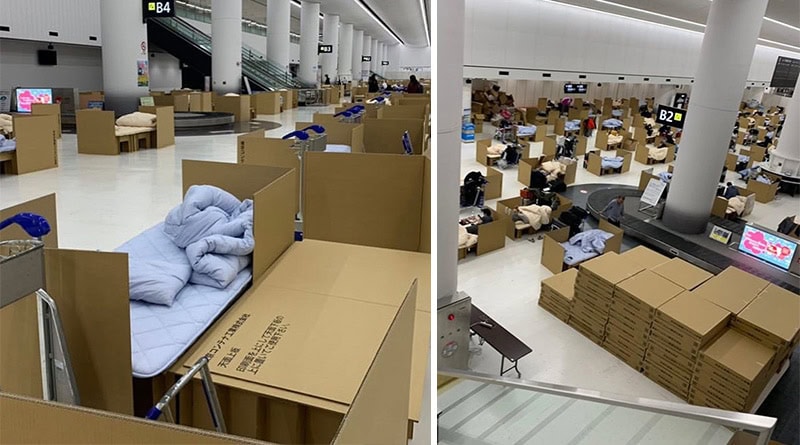 Staff in protective suits provide the awating passengers with some basic snacks and drinks, including water.
Altough every cardboard bed is set in a distance from another, users on social networks express their worries. Such a huge area with lots of "hotel" guests can be dangerous for uninfected passengers. Eventually, it may turn from a hotel to a hospital for COVID-19 patients.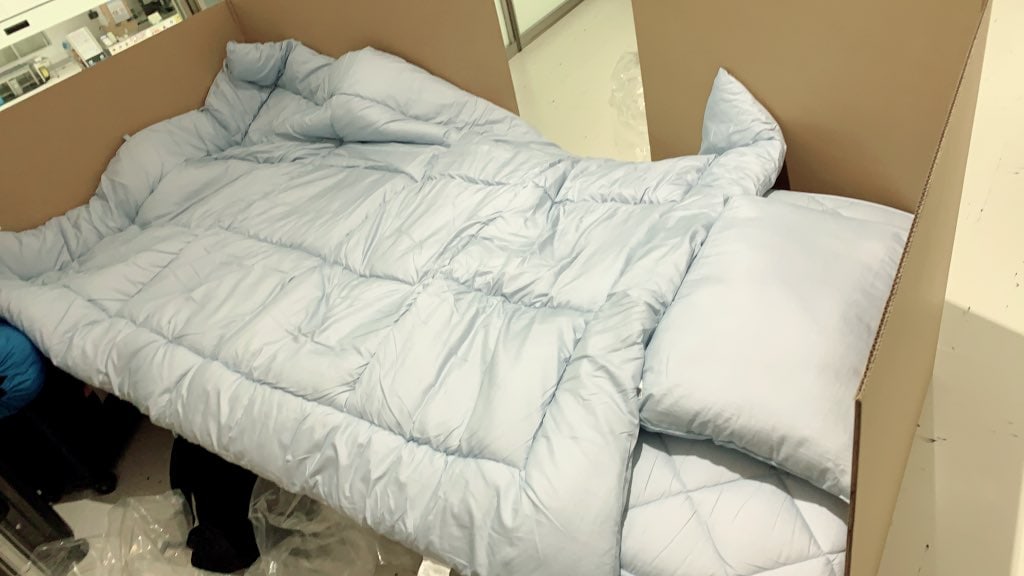 Why don't arriving passenger stay at home on quarantine while waiting for their test results?
Every passsenger arriving in Japan has to undergo a test for coronavirus. According to the country  rules, people can wait for the results either at home, or at a special accomodation provided by the government. And such accomodations are the hotels which Japanese government booked in the closest to the airport area.
As public transport and cab services are not working nowadays, one should have a personal vehicle parked on the airport parking. Another way to get home is call a relative or a friend to give you a ride. Not many people are so lucky.
Why not to stay in a hotel near the airport then?
Again we return to the huge flow of the passengers. The nearby hotels booked for the emergency are simply all occpied, there are no vacant rooms. Therefore, the only place left to stay is the airport cardboard hotel.
Comments