Best films and shows to watch at home announced
Bored of staying home on quarantine? Watched everything possible on Netflix and Prime Video? We have a surprise for you. Recenty Home Media Awards has announced the best movie to watch at home and distributed prizes in other nominations among the 2019 best home releases. Maybe even if you watched already some of them you would like to watch again with a new look.
Best movie to watch at home
Quentin Tarntino's 9th film, Once Upon a Time in Hollywood took the main prize – Title of the Year – along with Best Theatrical Home Release.
Best current TV series on Disk
TV on Disk of the Year and Best Fantasy Home Release prized were awarded to the legendary by now Game of Thrones: The Complete Series. Its creative thematical packaging could not leave the judges indifferent either. So the series added Best Packaging Award to collection of prizes in other nominations.
Best Horror Home Release
The prize winner is The Haunting of Hill House by Paramount Home Entertainment. It got lots of critical appraisal and gained love of viewers around the world. Among the strongest sides of the show critics named its magic to immerse the viewers in the story and making them to experience full range of emotions.
Fan-Favorite Title of the Year
…and the award goes to the action film Alita: the Batlle Angel directed by Robert Rodrigez and produced by James Cameron. The work received mixed critical reviews. On one side, the movie is praised for impressive visual effects and strong action scenes, on the other side, its story is not lacking some "narrtive bumps". The movie also took the award as Best Science-Fiction Home Release.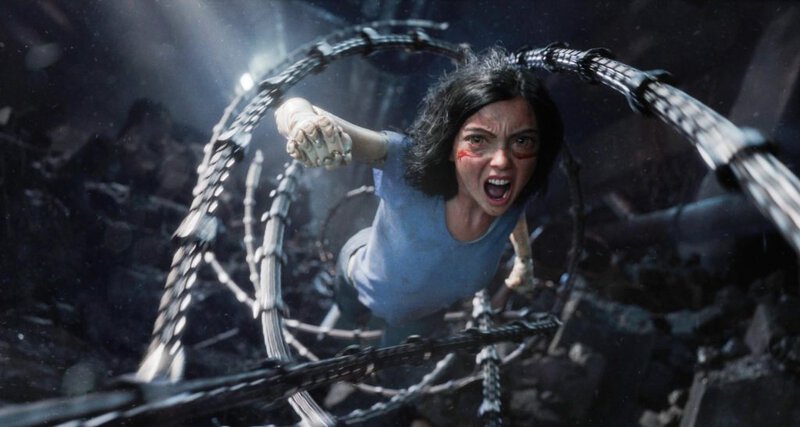 Best Home Release of a Thriller
Looking for something to chill your nerves? Go for Crawl by Paramount Pictures. The film won Best Home Release for Thriller award. The disaster picture depicts a story of a father, a daughter and their dog trapped in their own house and trying to safe their lives while they are haunted by aligators.
Best Animation Home Release
Collaboration of Disney and Pixar in a form of Toy Story 4  got best in Animation Home Release. It is a sequel to Toy Story 3.  The animation received aniversal acclaim and lots of positive critics' reviews.
"visually dazzling concoction of wily schemes and daring adventures… a near-perfect balance between familiarity and novelty, action and emotion, and joyful hellos and more bittersweet goodbyes," wrote Ann Hornaday  in her flim review for The Washington Post.
What is your favourite film or show which you can watch and re-watch many times without getting bored? Feel free to share your ideas in the commets below.
Comments