Shamitabh (2015). Film review: unveiling the secrets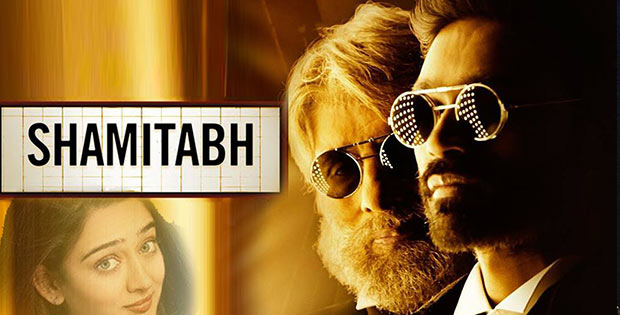 Country of origin: India
Written and directed by  R. Balki
Starring: Amitabh Bachchan, Dhanush, Akshara Haasan, Rekha and others.
Music by Ilaiyaraaja
Release date: 6th February, 2015
Shamitabh is a soon-coming Bollywood movie featuring the legendary Indian acting star Amitabh Bachchan, a famous Kollywood actor Dhanush and a young actress Akshara Haasan debuting in the leading role. Film theme, songs and background music was composed by Ilaiyaraaja. The idea, story and direction are done by R. Balki.
Creators and actors of "Shamitabh" has been keeping the details of the story line as a big secrets locked after seven doors. Even the released teaser and official trailer only slightly prompt the viewer's imagination what the film is about. Undoubtedly, such secrecy creates a flame of curiosity in audience.
It's clearly known from the interview of Amitabh Bachchhan that the story involves two talented men. They are brought together by a journalist to form an outstanding unique alliance that is going to be a "WOW" phenomenon. The world has never seen anything greater before.  The names of heroes are also kept untold.
From the official trailer we can understand that the two men are actually public figures – film starts. Amitabh Bachchan plays an experienced aged actor who was probably forgotten by the modern film world. Dhanush is an ambitious young actor starting his career and dreaming to conquer this magic planet called cinema. However, he has some drawbacks which become serious obstacles and prevent him to attain his dreams. Eventually the experienced talent and the ambitious and energetic talent meet.  They are perfectly match each other creating an ideal unity.
The spectators are going to hear the rich Amitabh Bachchan's voice given to Dhanush. As the Big B says, they had three rounds of dubbing during the film making process. It was the first such an experience in his acting career.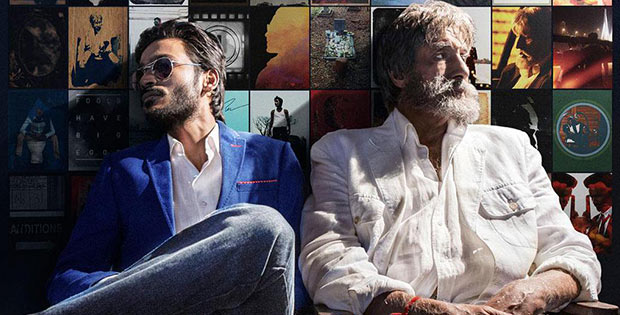 As the story progresses, the both film stars feel their popularity among the audience. And this becomes the turning point. They don't want to share their talents with each other any more. The perfect unity breaks in pieces as both start a marathon towards fame, wealth and love competing each other at times in a bad way showing off their ego. How will it all be solved and what will each get at last? We can answer these questions only after watching the film this Friday, February 6th.
We cannot miss a love story line in the film as in the leading roles we see such names as Rekha and Akshaara Haasan.
Music and songs deserve to be mentioned. The film has six feature song items. One of the songs – Piddly Si Baatein – was performed and sung by Amitabh Bachchan. He honestly admitted that he didn't like how he had done that. However, this was necessary to portray the character in a more decent way. So the audience will understand the hero better.
The film shooting took place in Finland's Laplands and in Helsinki. Therefore, we can expect to treat out eyes with beautiful natural mountainous landscaped breathing with fresh air and being cooled by soft breeze.
Well, let's wait for the day X, February 6th, 2015 when we can enjoy this kept-top-secret Bollywood creation to the fullest.
Comments