World's natural wonder: incredible pink lake in Crimea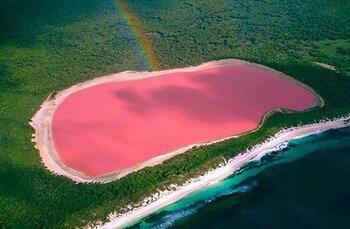 This pink lake is probably one of the most stunning, mesmerizing, fantastic and beautiful world's natural wonders. The unusual breathtaking lake is not an imaginary creation. The other-world view is one of the Earth's treasures – Koyashskoye Salt Lake – situated just in Cimmeria prairie, Crimea (now part of Russia, formerly belonged to the Ukrainian terrotiry). One would never guess that the incredible pink lake could be found at such an unremarkable locality which only hot winds can find.
From the bird height view, Koyashsokye Lake looks like a a bright patch, a part of the sea that was stolen, dropped amidst the sun burnt prairie and coloured in pink.
The pink lake's shores are naturally formed from crystallized salt. Everywhere you'll feel pleasant scent of violet flowers. The water colour varies from delicately pink in winter to saturated red in summer. The morror-like surface at places is broken by golden brown rocks and stones. Their lowers parts are heavily covered with white salt. This create an impression of snowy icebergs. The views is unforgettable.
It's hard to imagine, but the stunning lake's water is like a laboratory for microgerms. The bottom of the lake is an extinguished mud volcano. The water is pink due to the high concentration of animalcule green algae. And it is the most salty lake in whole Crimea.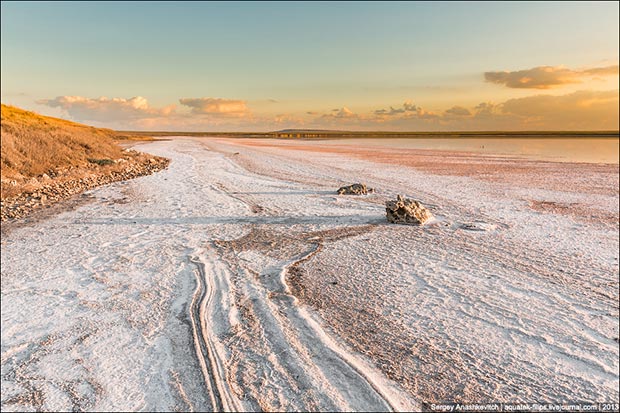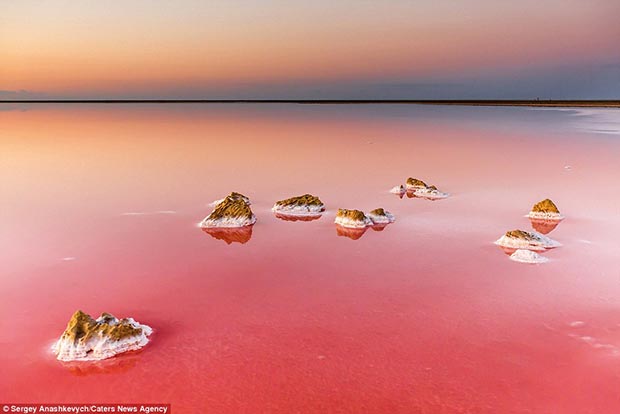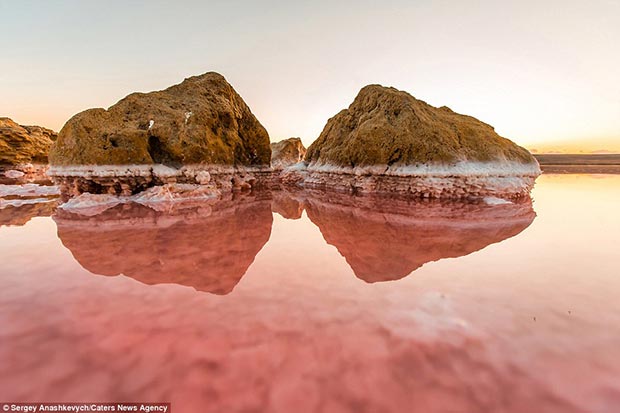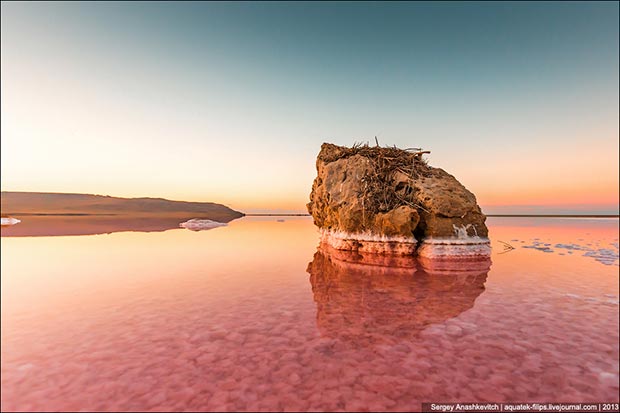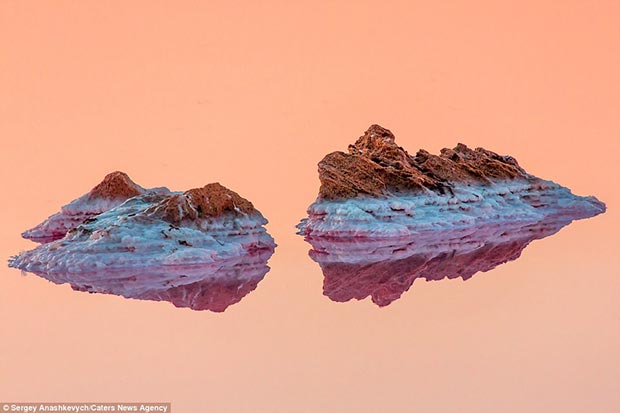 Comments