Fifty Shades of Grey (2015). Film Review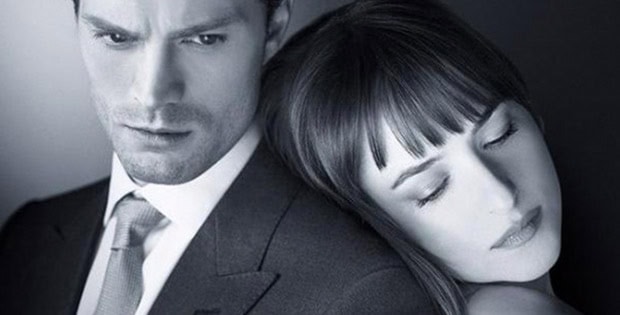 Country of origin: USA
Directed by Sam Taylor-Johnson
Screenplay by Kelly Marcell
Starring Dakota Johnson, Jamie Dornan, Eloise Mumford, Luke Grimes, and others.
Released date in cinemas 12 February 2015
"Fifty Shades of Grey" is a keenly expected American erotic romantic drama directed by Sam Taylor-Johnson. The film is based on a best-selling novel of the same name written by E. L. James. The trailer of the upcoming picture has already thrilled the audience worldwide and raised a great interest to this film work.
As a romantic drama it involves a love affair of two. Her name is Anastasia Steele, or just An. She is a lovely-looking young girl who pursues literature studies in the University. His name is Mr. Grey, or just Christian Grey. He is an immodestly wealthy handsome young man holding a huge business empire under the strict control of his. Both meet as An agrees to give a favour  to her roommate Kate and goes to take an interview from the millionaire instead of Kate. With a strange inner feeling of mutual attraction An and Christian get to know each other closer. However, it's rather he who shares his untold secrets with the young girl.
In the close relationship Anastasia discovers that the firm hand of a manager is also present when they are left face-to-face. Romantic scenes seem violent with elements of vitiation and are full of last. However, everything happens on mutual consent. Another question is whether it was possible to tell the story avoiding the moment. Probably not as through them the versatile character of Mr. Grey is represented.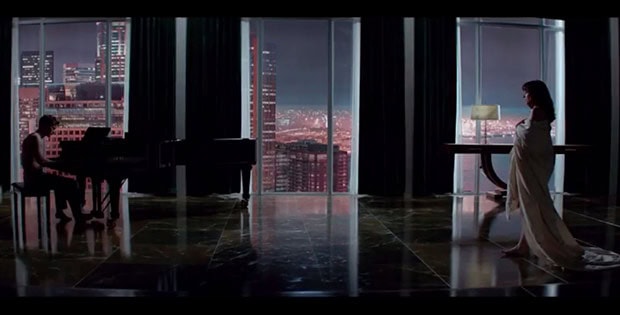 The film is accompanied by popular singer's songs. Among them "Haunted" and "Crazy in Love" by Beyoncé, "Beast or Burden" by the Rolling Stones and "I put a Spell on You" by Annie Lennox.
The deep meaning of the film in fact tells that we can never know what is hidden in the shadow unless come into it and find the secrets ourselves. Grey colour may seem dull. But it combines in itself a great combination of other different colours. Thus, never make superficial judgement. We should always go to the root of the problem to be able to understand and solve it.
Well, at last it is the choice of audience to consider "Fifty Shades of Gray" as a gift for the 2015 Valentine Day or a next challenge to the modern social moral, values and principles of life.
Comments