10 Lessons to Learn in Life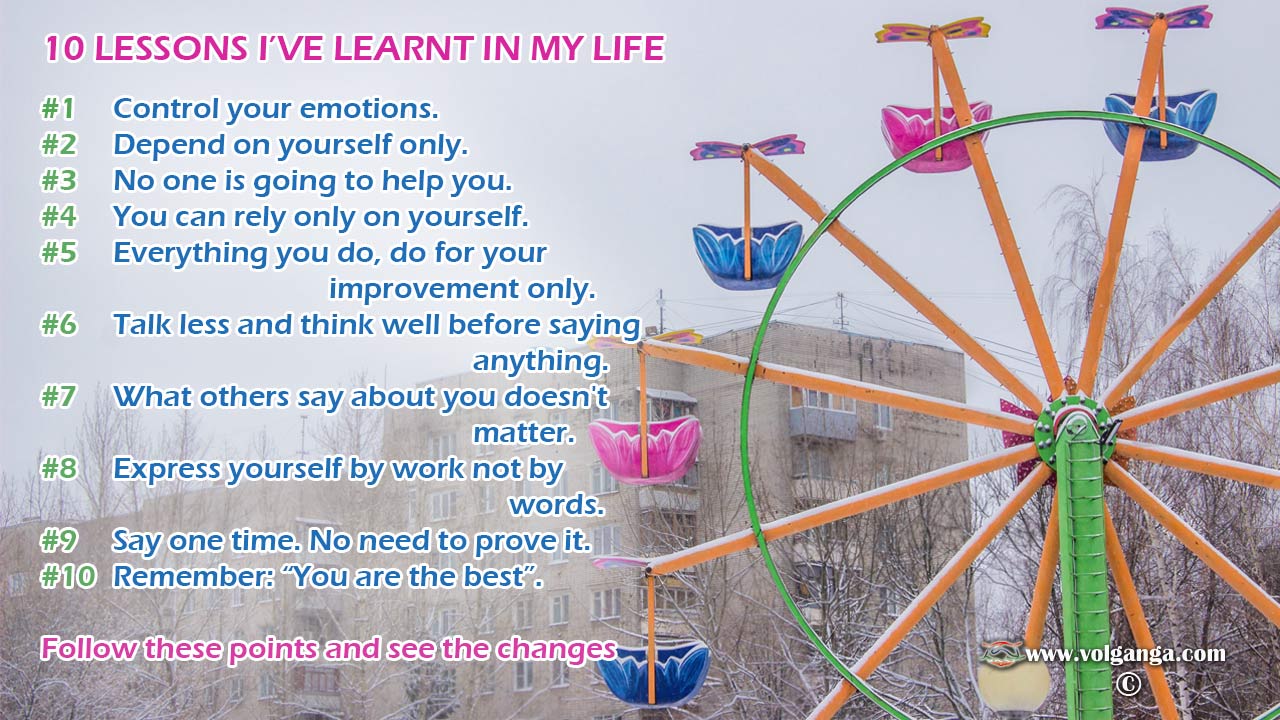 10 LESSONS I'VE LEARNT IN MY LIFE:
#1 Control your emotions.
#2 Depend on yourself only.
#3 No one is going to help you.
#4 You can rely only on yourself.
#5 Everything you do, do for your improvement only.
#6 Talk less and think well before saying anything.
#7 What others say about you doesn't matter.
#8 Express yourself by work not by words.
#9 Say one time. No need to prove it.
#10 Remember: "You are the best".
Follow these points and see the changes.
Comments