Life is Circus or Circus is Life?
"The Circus" (author Vitas)
translated from Russian by VolGanga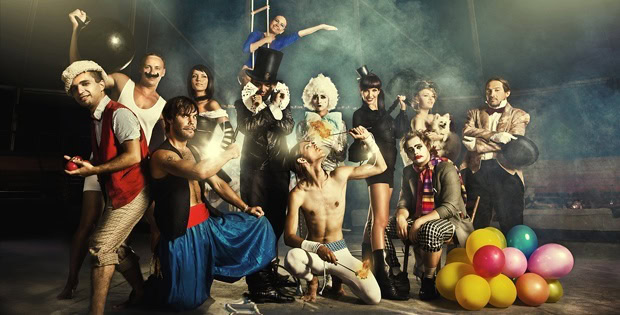 (photographer: Ashot Gevorkyan)
All are laughing and air balloons
Are inflated by happy cartoons,
And the crackers are bursting like fireworks. –
The circus has come and everyone's smiling.
In this circus we all are spectators,
We are animals and their tamers.
Everything is so familiar to us,
Just like at home we are in this circus.
All is so simple and very mysterious.
And the clown is laughing, hilarious,
At the gymnast that has fallen on grass –
He was about to show a somersault to us.
We've all gathered here for reason
And it is not more a mystery
That in this circus all we are clowns,
And the gymnast has broken bones.
In this circus we've all been raised,
And the only idea we've tasted –
Everybody wishes just that:
"How not to become an elephant".
Yet, every wishes to be a magician
They're shouting and show the ambitions
However, they are just common beholders,
Regular station and watching post wardens.
Acrobats and sword-swallowers,
Equilibrists and serpent charmers,
Tightrope artists and strongmen,
Little people and stuntmen.
In this circus all things are relative,
And our laughter is full of negative,
As we all are concerned of one side:
"How in this life not to be left behind".
Comments