Eurovision 2015 song contest: vote with pure heart tonight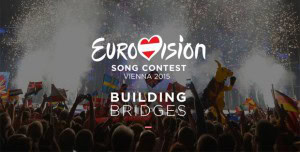 This year Eurovision song contest celebrates its 60th anniversary. Media worldwide calls it the most unpredictable song contest. Well, it maybe so. However the tendency is still based on politics. Countries are giving the highest points to their neighbours. From year to year it becomes a kind of tradition. The most influential country on international political arena wins. What do songs have to do with politics? Why not just to vote for the song and performance you really liked?!
Tonight all Europe and this year Australia as well gets another opportunity to get rid of politics and give a fair vote for the favourite singer at Eurovision. Music should have no boundaries. It should be pure. Just music, voice and lyrics. Here religion, nationality, language and other differences do not matter. So let's vote with our pure heart without regard to any other aspect that has no any relation to the music.
Yes, it helps to earn great international respect to a Eurovision winning country, but the victory should be fair and sincere, shouldn't it?
The list of countries passed to the Final of Eurovision 2015 in Vienna, Austria
| Country | Singer/Band | Song title | Running order |
| --- | --- | --- | --- |
| Slovenia | Maraaya | "Here for you" | 1 |
| France | Lisa Angell | "N'oubliez pas" | 2 |
| Israel | Nadav Guedj | "Golden Boy" | 3 |
| Estonia | Elina Born & Stig Rästa | "Goodbye to Yesterday" | 4 |
| United Kingdom | Electro Velvet | "Still In Love" | 5 |
| Armenia | Genealogy | "Face The Shadow" | 6 |
| Lithuania | Monika & Vaidas | "This Time" | 7 |
| Serbia | Bojana Stamenov | "Beauty Never Lies" | 8 |
| Norway | Mørland & Debrah Scarlett | "A Monster Like Me" | 9 |
| Sweden | Måns Zelmerlöw | "Heroes" | 10 |
| Cyprus | John Karayiannis | "One Thing I Should Have Done" | 11 |
| Australia | Guy Sebastian | "Tonight Again" | 12 |
| Belgium | Loïc Nottet | "Rhythm Inside" | 13 |
| Austria | The Makemakes | "I Am Yours" | 14 |
| Greece | Maria Elena Kyriakou | "One Last Breath" | 15 |
| Montenegro | Knez | "Adio" | 16 |
| Germany | Ann Sophie | "Black Smoke" | 17 |
| Poland | Monika Kuszyńska | "In The Name Of Love" | 18 |
| Latvia | Aminata Savadogo | "Love Injected" | 19 |
| Romania | Voltaj | "De La Capăt / All Over Again" | 20 |
| Spain | Edurne | "Amanecer" | 21 |
| Hungary | Boggie | "Wars For Nothing" | 22 |
| Georgia | Nina Sublatti | "Warrior" | 23 |
| Azerbaijan | Elnur Huseynov | "Hour Of The Wolf" | 24 |
| Russia | Polina Gagarina | "A Million Voices" | 25 |
| Albania | Elhaida Dani | "I'm Alive" | 26 |
| Italy | Il Volo | "Grande Amore" | 27 |
Source: Eurovision World
Comments